Bookings are now open
The perfect time of the season, to improve other strokes & tumble turn
Add some tools to your training and become a better, faster swimmer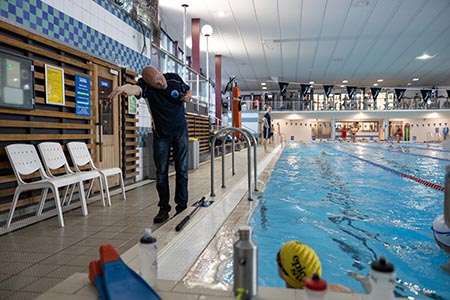 ---
Who's it for?
This clinic is for all swimmers (triathletes, open water swimmers, masters) age 16 & over who want to improve tumble turn and strokes other than Freestyle.
Whatever level you are, we have the appropriate drills and progressions to meet your needs. Sessions will be organized into small groups with personalized feedback.
What you'll learn during the clinic
The fundamentals of Backstroke, Breaststroke and Butterfly
Develop better rhythm and timing for Backstroke, Breaststroke and Butterfly
Technical pathways between all strokes
Basics and efficiency of tumble turn to implement in your training routines
Schedule & Cost
Location: (Freyberg Pool – 6:30PM to 7:45PM)
Cost: $20 per session or $35 for the two sessions
Or select the session(s) of your choice below:
Places are limited to 15 swimmers. Book now to secure your place or contact me for any questions.
What are the benefits of tumble turns (flip turns) for swimmers and triathletes?
Linking your lengths and ensuring a more continuous workout. Tumble turns avoid interruptions and getting extra rest during each turn at the walls, which is often tempting. If you race in the ocean, would you be stopping every 25 meters to take a breath? Tumble turns will impose this non-stop rhythm.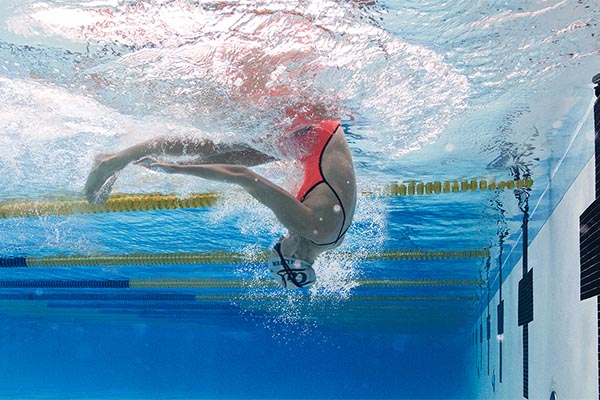 Developing good breathing techniques necessary for a sustained open water swim. As you have to hold and control your breath during a tumble turn, you train yourself to stay in oxygen deficiency which is helpful in open water races when you can't breathe properly due to weather conditions or when swimming in a bunch of swimmers avoiding elbows kicks or passing people.
Improving speed by about 1 second quicker per length.
Improving fitness and makes you working harder by not stopping at each wall and take an extra breath.
Building confidence as you have to hold your breath momentarily without distress.
What are the benefits of improving and practicing other strokes?
Diversity of workouts
Being able to choose between swim strokes means your swimming enjoyment is increased because your workouts are more varied.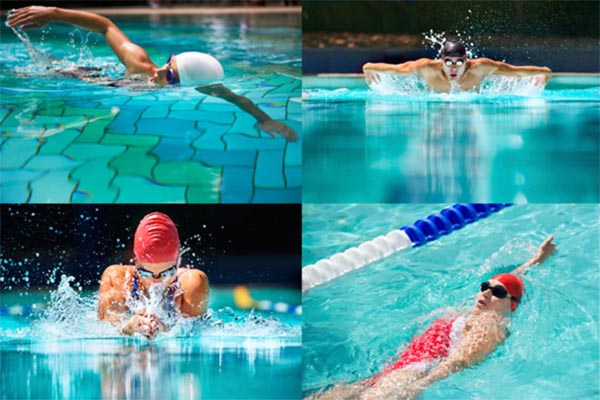 Technical benefits
Overall feel for the water improves when you swim different strokes. Breaststroke and Butterfly will help you to develop a better feel for the water, a stronger catch and pull through. This will contribute to an increase of power and speed when swimming Freestyle.
Backstroke will help to develop your body rotation, strengthen your core, fix your posture and develop a better feel for the catch.
Physiological benefits
When you swim more than one stroke, you use different muscle groups from those used in Freestyle and your body gets a better workout.
The skills that you learn in one stroke can often be transferred to another swim stroke. For example, the balance skills and core stability that you learn for Backstroke are also needed in Freestyle. Butterfly will help you to develop your core muscles as well as strengthen your underwater propulsion.
Each swimming stroke activates different, specific muscle fibers within the same muscle.
When training in Freestyle, you will be activating the specific muscle fibers used in Freestyle and eventually depleting their energy stores. If you then switch to Breaststroke, you will activate other fibers of the same muscle, allowing the Freestyle fibers to rest and recharge while the Breaststroke fibers are activated.
It is therefore always a sensible choice to alternate threshold (CSS) and harder Freestyle sets / sessions with a Medley (other strokes) set / session.
Injury prevention
Swimming more than one stroke decreases the risk of swimming injuries because you don't always stress the body with the same movements and your musculature is more balanced. It has been observed that swimmers and triathletes who train different strokes are less prone to injury and tend to have much more overall success in their swims at race time.
Open water
Knowing several types of swimming strokes can also be a big advantage in ocean swim or triathlon events:
Breaststroke can help to orientate yourself, as you have better visibility than when you are swimming freestyle.
With Backstroke, you can roll on your back when you are tired and take a few strokes in that position to recover and take the opportunity to clear the fog in your goggles.
Course Dates
Contact Ben