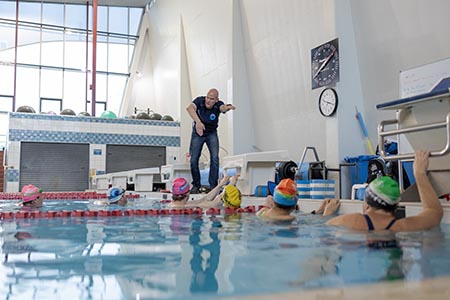 Who
For any adult swimmers, triathletes, masters and open water swimmers.
Morning squads at Johnsonville:
6-7am Squad: Suitable to more advanced swimmers (400m Freestyle faster than 7 minutes).
7-8am Squad: Suitable to swimmers who can swim 400m Freestyle between 6 & 9 minutes.
Evening squads at Freyberg pool are suitable for swimmers who can swim 400m. Freestyle faster than 9 minutes.
Mondays lunch squad is for any adult swimmer, triathletes, masters and open water swimmers who can swim 200m. Freestyle under 5 minutes.
If you are not sure, please email me to arrange a trial.
Squads will help you to develop efficient swim technique, improve fitness and work towards individual goals through innovative and targeted coaching methods.
Sessions
Two or three sessions each week is highly recommended to make progress.
Mondays:
Sessions are focused on improving your technique and stroke efficiency through targeted drills and swim sets.
Wednesdays:
Sessions are specifically designed to develop your fitness to the next level and teach you the skills needed to get the most out of your sessions.
---
2024 Term Dates
Join the squads anytime during the school terms or the year!
Sessions are during the school terms with usually a specific clinic during the school holidays. There is no training on public holidays. Find out more about clinics & camps here.
| | |
| --- | --- |
| Open Water clinic: | Mon 22 to Fri 26 January |
| Term One: | Mon 29 January to Wed 10 April (No swimming on Monday 5th February and Monday 1st April) |
| Strokes and Tumble turn clinic: | Mon 22, Wed 24 & Fri 26 April |
| Term Two: | Mon 29 April to Wed 3 July (No swimming on Monday 3rd June) |
| Thanyapura Swim Camp: | Saturday 6 to Sunday 14 July |
| Term Three: | Mon 22 July to Wed 25 September |
| Spring clinic: | Mon 7, Wed 9 & Fri 11 October |
| Term Four: | Mon 14 October to Wed 18 December (No swimming on Mon 28 October) |
---
Term One 2024 Bookings
Choose your location below
---