Bookings will open in August 2022
Outpace's Spring Clinic is the perfect time to review your technique and prepare for a new Open Water season.
We will:
Video your Freestyle stroke and analyse it.
Provide you with specific feedback and individualised stroke correction.
Practice Open Water skills in the pool such as breathing techniques, sighting and pacing.
All three sessions are at Freyberg Pool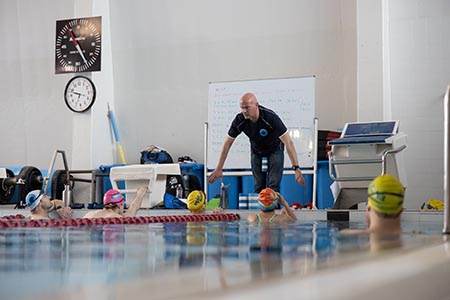 ---
Who's it for?
Ideal for Open Water Swimmers and Triathletes who wish to brush up on their technique and prepare the summer season.
Please note this is not a learn to swim clinic. This clinic is designed for adult swimmers that can comfortably swim a minimum of 400m Freestyle without stopping in a pool.
Places are limited to 12 swimmers.
What you'll learn
The three pool sessions will include a fully structured programme that combines Freestyle stroke technique and open water skills.
Throughout these sessions, we will use progressive stroke drills to develop each element of the Freestyle stroke.
Analysis of your Freestyle stroke technique will cover the most important components of the stroke such as head and body position, body rotation, breathing timing, catch and pull through.
The analysis will outline your strengths and areas for improvement along with drills to help correct your stroke.
My comments and detailed stroke analysis will be emailed directly to you via the OnForm app so you can access this resource anytime.
Note: Please allow a few days for your analysis to be completed and sent to you.
Additionally, you will practice Open Water skills such as breathing techniques, sighting effectively, swimming straight, drafting techniques and pacing.
What to bring
A drink bottle and a pull buoy if you have.
Schedule & Cost
The clinic takes place at Freyberg pool (Wellington) and will be split into three sessions as follow:
| | |
| --- | --- |
| Monday 10 October | from 6:30pm to 7:45pm |
| Wednesday 12 October | from 6:30pm to 7:45pm |
| Friday 14 October | from 6:30pm to 7:45pm |
Cost: $89 for the three sessions (includes individual under water video analysis with feedback emailed to you)
Book now to secure your place or contact me for any question.
Book Now
Contact Ben