Open Water Interval Training (OWIT) Workouts on Thursdays
Interval training sessions that combine fitness and open water skills such as breathing and sighting techniques, drafting techniques, pacing, beach starts and more.
Sessions are for intermediate and advanced swimmers who can comfortably swim a minimum of 800m Freestyle without stopping in a pool.
Places are limited to 20 swimmers per session.
Dates
Spring Season: Thursday 20 October to Thursday 22 December 2022
Summer Season: Thursday 26 January to Thursday 30 March 2023
Where
Freyberg beach or Hataitai beach *
Time
6:30 – 7:30pm (60 minutes) – Briefing at the beach from 6:20pm
Cost
$15 per workout or $130 per season (10 workouts)
Age
18 & over
* Notes: 
If the weather conditions aren't suitable at Freyberg beach, the sessions will be conducted at Hataitai beach. In this case, you will be notified by text or email on the day before midday.
If the sea is unsuitable for swimming, your session will either be credited or refunded.
---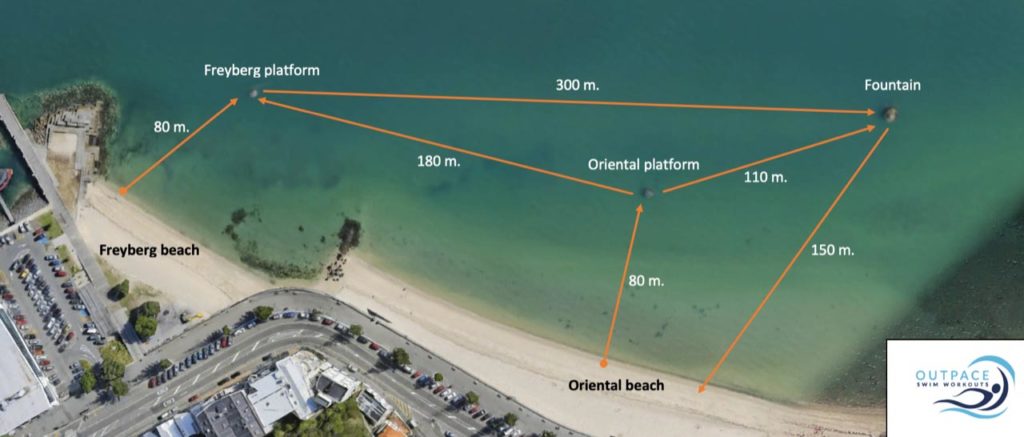 ---
In many ways, swimming in open water requires a variety of skills that can be very different from swimming in a pool.
It is important to be prepared physically and mentally for an open water swim.
Please find below what I consider to be the most important skills to practice as well as useful tips.
---
Develop your Freestyle technique
---
Practice bilateral breathing
Develop and practice breathing on both sides at the pool as well as in the sea. Depending on the conditions (e.g. waves, sun orientation, sighting points, where other swimmers are), you may have to breathe on one side only for part of the race.

---
Practice sighting
A good sighting technique helps you swim and navigate with the least amount of disruption to your swimming.
Sighting effectively is the key to swim straight between buoys or markers.
Try to spot landmarks such as large fixed objects on the horizon (e.g. peak of hill, trees, building, etc.).
Whatever sighting technique you choose, you have only a second to capture a "snapshot" of what is in front of you, a picture you can process for the next few seconds while you decide whether to make any small corrections to your swim course.
Integrate sighting into your stroke when training at the pool (e.g. target a fixed object such as a water bottle or a diving block).
Practice all sighting techniques then choose the one you are the most comfortable with.
Sight regularly such as every 6 strokes.
Most efficient
Alternative option
Choppy condition
---
Practice pacing
Practicing your race pace at the pool will help you avoid going out too fast at the start of the race. Conserving energy at the beginning, means you can maintain your speed to the end.
---
Tips before the race season
A few months before the race season:
---
Race day tips
---
Additional resources
---
If you are swimming in the sea in Wellington, below are three useful links:
---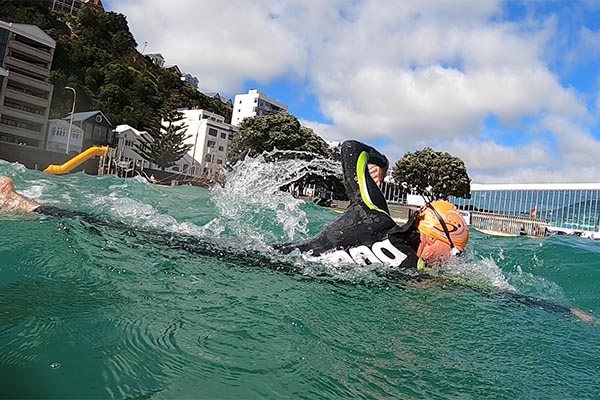 2022 Summer Clinic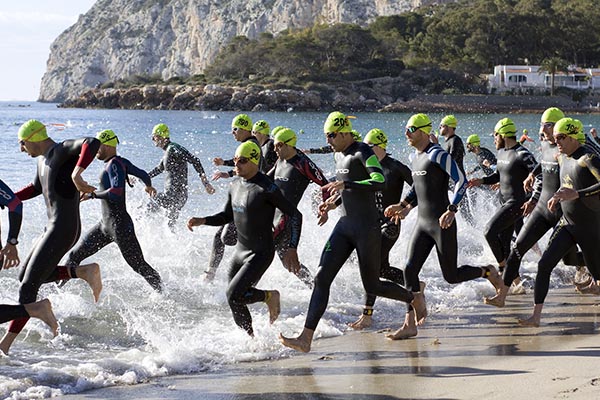 Race Predictions for Triathletes